"In other places, culture comes down from on high. In New Orleans it bubbles up from the street."  -Ellis Marsalis
As we prepare to celebrate our 10th PhotoNOLA Festival, I am reminded of this quote from Mr. Marsalis. Over the past ten years PhotoNOLA has represented the art of photography in a thousand different ways and we have seen just how important it is to our culture and our lives.

PhotoNOLA Director Jen Shaw and her PhotoNOLA Committee have shepherded the festival into one of the most respected photo festivals in the country. The world of contemporary photography comes to our doorstep each year with photo exhibitions in museums, galleries, arts centers, lounges, medical centers, hotels, libraries, cafes, studios, consulates, bars, restaurants, and pop-ups. Join us as we celebrate our art form in its many diverse and deep expressions!
Last month New Orleans, and the world, lost a true musical treasure. Allen Toussaint passed away after performing a gig in Madrid, Spain. Mr. Toussaint epitomized New Orleans' soul; he was gentle and dapper while producing some of the funkiest music to ever hit the airwaves. His career spanned six decades and his imprimatur was on hit after hit for many funk and rhythm & blues artists: Fats Domino, Dr. John, Irma Thomas, Ernie K-Doe, The Meters; essentially, the sound of New Orleans from the late '50's to the '80's.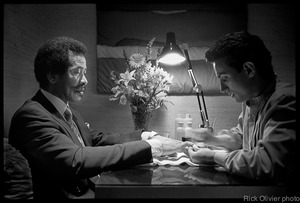 Throughout his career he was photographed thousands of times, but there has always been one image of Toussaint that I see whenever I hear his music. The print was in one of the first exhibitions organized by the New Orleans Photo Alliance, "Moments in Time: New Orleans at the Crossroads." It is not one of him on stage performing or standing next to his beautiful convertible Rolls Royce or even a posed photo at his piano but a quiet, behind-the-scenes peak into the life of a legend. At first glance it is simply a photo of a man getting a manicure. But, if one lingers on the idea of the image for just a moment one sees a performer taking care of his instrument: his hands. The hands of an artist who carried forward the New Orleans piano tradition of musicians such as Jelly Roll Morton, James Booker and Professor Longhair; the hands of the composer of both the lighthearted "Mother-in-Law" and the warmly sentimental "Southern Nights;" the hands that received a National Medal of Arts award from President Obama in 2013. In 1/30 of a second, photographer Rick Olivier found a way to tell a deeper story and one that we will listen to for a long, long time.
-Thom Bennett  president@neworleansphotoalliance.org



Eliot Dudik: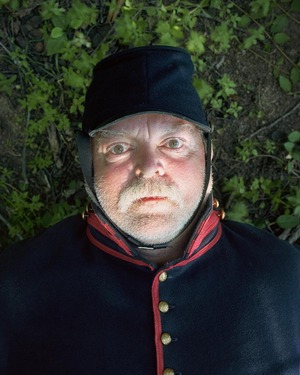 Broken Land|Still Lives
Through February 14, 2016
Opening: Sat., December 12, 2015, 6-9pm
Gallery Talk, 7pm
NOPA Gallery
1111 Saint Mary St, NOLA
NOPA presents a solo exhibition by Eliot Dudik, winner of thePhotoNOLA 2014 Review Prize, featuring selections from two bodies of work, in which Dudik documents Civil War battlegrounds and historic reenactments, exploring the connection between culture, landscape, memory, and politics. More info  Image: Eliot Dudik – David Paul Davenport, Died 177 times


NOPA Seeks Executive Director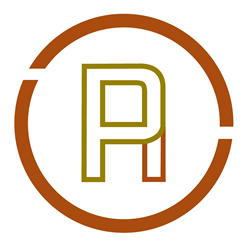 The New Orleans Photo Alliance is seeking a creative and personable Executive Director to lead the organization into its second decade. This marks the first time that NOPA, a democratic organization established by dedicated volunteers, will hire a full-time salaried employee.  READ MORE
---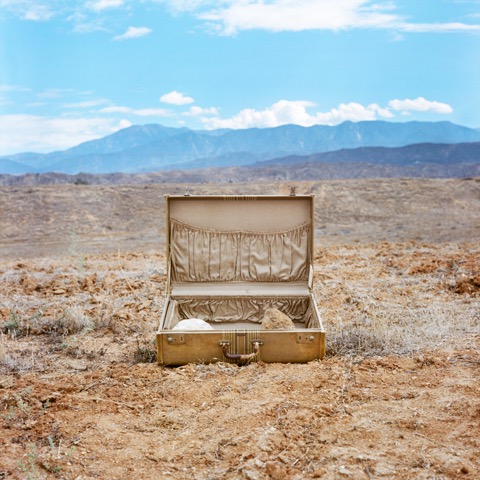 PhotoNOLA Collectors Club Print
NOPA presents "Desert Suitcase" by Aline Smithsonas our 2015 Collectors Club Print.
The image, from her recent series Due West, is a nod to those who move west in search of the promised land. Smithson is an award-winning California-based photographer whose work is published & exhibited internationally. The edition is a museum quality archival pigment print featuring an 8″×8″ image size on 12″×10″ hot press, cotton rag paper, signed & numbered by the artist. Limited to 100 prints (plus five artists proofs), all proceeds support PhotoNOLA programming. The PhotoNOLA Collectors Club series is a fundraising initiative to encourage collecting and offers patrons an opportunity to own works by renowned contemporary photographers at a very accessible price point – $100 plus shipping. PURCHASE NOW
---
PHOTONOLA WORKSHOP
Matt Black: Coming to Focus
December 9-11, 2015
Join documentary photographer Matt Black for a workshop in which you will deepen your perceptive skills as a photographer, with a focus on developing ideas, deepening themes, and connecting yourself with your subject.
PHOTONOLA SEMINAR
Your Work/Your Brand
Thurs., December 10, 9am-1pm, International House
Learn what components comprise a successful brand, and learn how combining and even integrating your print and social media tools can make the strongest first impression with your targeted audience. LEARN MORE
---
Tina Barney Keynote Lecture
Join us to celebrate the 10th annual PhotoNOLA Festival!
Thursday, December 10, 2015, New Orleans Museum of Art
Featuring The Russell Welch Hot Quartet, complimentary food & drinks, photobooth by Deep Fried Photo, fun raffle prizes, & cash cocktail bar.
Keynote Lecture, 6:30pm; Gala, 7:30-10pm PURCHASE TICKETS $25/adv.; $30/door



Debbie Fleming Caffery: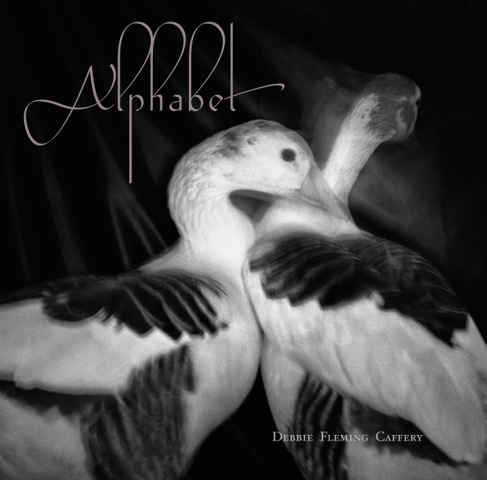 Alphabet
Book Signing: Fri., December 4, 6-8pm
New Orleans Museum of Art
1 Collins Diboll Cir., City Park
RSVP to Christina Lossi
Debbie Fleming Caffery's sixth book, Alphabet, is a collection of 26 black & white photographs, each illustrating one letter of the alphabet. Inspired by Caffery's granddaughter, to teach her the alphabet through the art of photography, this exquisite hardcover edition is suitable for children and adults.


PhotoWALK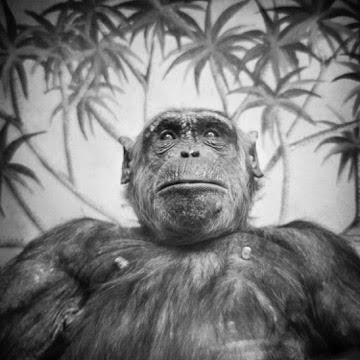 Fri., December 11, 2015, 6-9pm
Ogden Museum of Southern Art
(Patrick F. Taylor Library)
925 Camp Street, NOLA
PhotoWALK is a one-night-only portfolio exhibition featuring photographers participating in the PhotoNOLA Portfolio Review. Photographers from throughout the U.S. will share their work in an early evening portfolio walk-through. The 72 portfolios on display will cover every aspect of the photographic spectrum, from antiquarian processes to cutting edge documentary work.
The PhotoNOLA Portfolio Review began in 2007 and has grown to attract a national gathering of accomplished photographers who convene to share work with esteemed curators, editors, publishers and gallery owners from the United States and abroad. By fostering the exchange of art and ideas, the reviews support the work of emerging and mid-career photographers.PhotoWALK serves to educate the public by offering the opportunity to view diverse portfolios and interact directly with participating photographers. Presenting photographers include Anne Berry, Patty Carroll, Lindsay Morris, Joshua Dudley Greer and Frank Relle. PREVIEW  Image: Anne Berry – Heidi
---
CURRENTS 2015: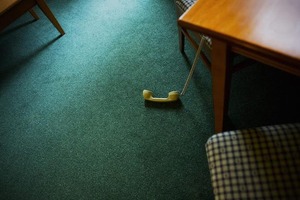 New Orleans Photo Alliance Annual Members Showcase
December 10, 2015 – January 24, 2016
Ogden Museum of Southern Art
925 Camp St., NOLA
Opening Reception:Fri., December 11, 5-7pm
Juror's Talk: 5:30pm
Featuring 4-5 images by each selected artist, theshow gives viewers a deeper insight into each photographer's vision and reflects an overview of contemporary photographic practices. From juror Alexa Dilworth, Publishing & Awards Director at the Center for Documentary Studies (CDS) at Duke University, "The thirteen series that I've selected for this show interested me in the way they construct stories, shift perspectives, incorporate language, and speak to questions of representation separately and in conversation with each other." The featured artists are: Alia Ali (New Orleans/Marrakech, Morocco), Keliy Anderson-Staley (Houston), JT Blatty (New Orleans), Francis Crisafio (Pittsburgh), Benjamin Dimmitt (Fairview, NC), Matt Eich (Charlottesville, VA), Richard Max Gavrich (New Orleans), Molly Lamb (Quincy, MA), Jennifer McClure (Astoria, NY), Heather Oelklaus (Colorado Springs), Donna Pinckley (Little Rock, AR), Aline Smithson (Los Angeles), Qian Zhao (San Francisco) Image: Jennifer McClure – Untitled 4
---
Pinhole Ya Ya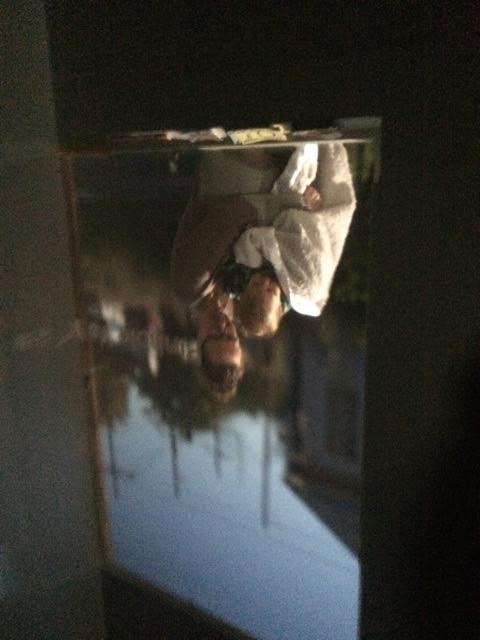 Staple Goods, 
1340 St. Roch Ave., NOLA
Exhibition Walk Through & Demo
Sat., December 5, 12:30 – 2pm
Pinhole Ya Ya
 is an interactive show that explores the process of photography on a fundamental level through images rendered from lensless cameras. 
David Armentor
 creates pinhole portraits to showcase the aesthetics & possibilities of the camera obscura technique in terms of formal portraiture.
Heather Oelklaus
 features selections from her homemade/toy pinhole camera collection. Each camera is paired with an image she created using the tool. 
Seth Boonchai
 explores the distinctive characteristics of lensless photography using a video approach; the videos explore Seth's childhood immersed in the culture of the deep South intertwined with a Thai Buddhist upbringing. Image: View from inside a camera obscura
---
Bill Yates: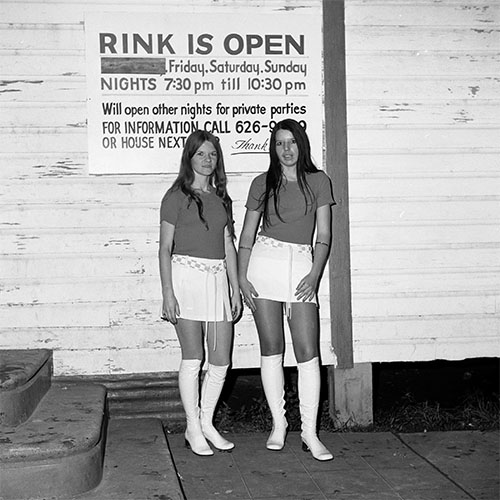 Sweetheart Roller Skating Rink
Through January 17, 2016
Ogden Museum of Southern Art
925 Camp St., NOLA
Bill Yates Gallery Talk, Dec. 13, 2pm
In September 1972, Bill Yates was driving the back roads of Florida outside of Tampa, looking for things to photograph, when he came upon the Sweetheart Roller Skating Rink. Yates stopped his car, went inside and started photographing – thus beginning a 7-month project documenting the skaters. Image: Bill Yates, Untitled 498, Gelatin Silver Print, 1973
---
Louis Sahuc: 20/20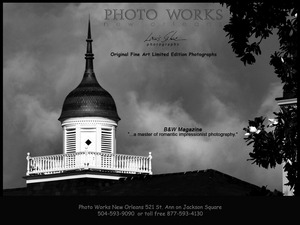 Opening Reception:
Sat., December 12, 2015, 5-7:30pm
Photo Works New Orleans
521 St. Ann St., NOLA
In celebration of its 20th anniversary, Photo Works New Orleans presents 20 large-scale photographic prints of the most iconic and timeless images of Louis Sahuc's own French Quarter neighborhood, presented in conjunction with PhotoNOLA.
---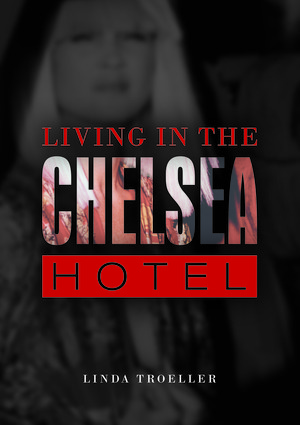 Linda Troeller:
Living in the Chelsea Hotel
December 9, 2015 – January 30, 2016
Artist Reception + Book Signing:
Sat., December 12, 2015, 6-10pm
Coup d'oeil Art Consortium
2033 Magazine St., NOLA
Built in 1883, the Hotel Chelsea quickly became the most famous and notorious hotel in the world. It has been a center of artistic and bohemian activity, with notable residents like Ethan Hawke, Phillip Taaffe, Sally Singer, Milos Forman, Rene Ricard, and Joseph O'Neill. This photographic collage of 76 images and vignettes was gathered by longtime hotel resident Linda Troeller prior to the hotel's restoration.
---
Genius Loci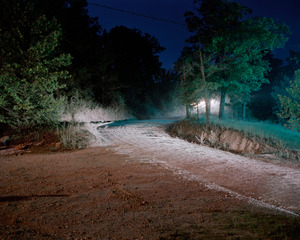 December 12, 2015 – January 3, 2016
Opening Reception:
Sat., Dec. 12, 6-9pm
Artist Talk with Lara Shipley, 8pm
UNO-St. Claude Gallery
2429 St. Claude Ave., NOLA
A three-person exhibition of photography and video with works by Antone Dolezal, Lara Shipley, and Paul Thulin, who share "interest in the storytelling traditions of the rural woodlands of America." Image: Antone Dolezal, Spook Light Road, archival pigment print, 30"x 37", ed. of 10
---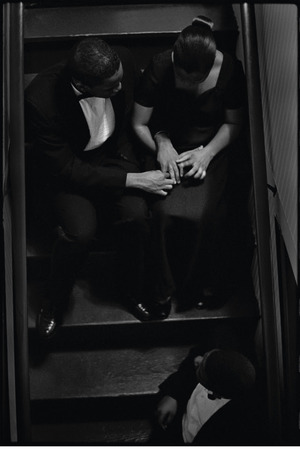 Roman Alokhin: 
Queen Selma
On Display: Front Gallery: 

December 10

 – 

February 14
Back Gallery 

February 18 – April 10
This exhibition contains 27 black and white limited edition 16×20 gelatin silver prints taken between 2008 (Obama's election) and 2015 (50th Anniversary of the Bloody Sunday March of 1965) in Selma, AL.
---
Time/Frame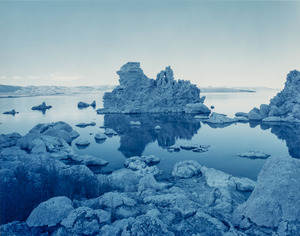 Through February 28, 2016
New Orleans Museum of Art
1 Collins Diboll Cir., City Park
Curator: Todd Rennie
Inspired by photography's inextricable relationship with time, this selection of pictures from the museum'spermanent collection invites an intimate reflection on the concept of time and our place within it. Image: [Untitled] (Waterscape with Rocks), 1979, Warren Neidick, Chromogenic print, Gift of Clarence John Laughlin



POY: 73rd International Competition
Submission Deadline: Jan. 15, 2016
SUBMISSION GUIDELINES  (Online registration/entry launches 12/16/15)
The mission of POY International is to recognize excellence in documentary photography and photojournalism, within still photography, motion photojournalism (videography) and visual editing in both print and online formats.
---
Cell Phone Photography IV: Moving Past the Camera
Texas Photographic Society
Submission Deadline: Dec. 7, 2015
Juried by Meri Aaron Walker, a veteran photojournalist and printmaker based in Talent, OR who now works exclusively in iPhoneography. SUBMIT NOW 



FEATURED THIS MONTH: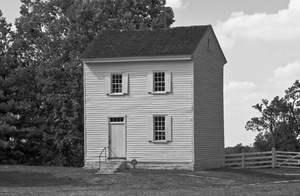 Don Norris
by Renee Allie
Having spent 35 years as a biological scientist Don Norris knows a thing or two about the close examination of a subject; with his portfolio, Southern Vernacular he brings this same formalistic inquiry to his photographs of single southern buildings in a landscape.
Recently these elegant and spare images caught the attention of Alan Rothschild who heads the Do Good Fund, a charity that assembles a premier collection of carefully selected southern photographs for the purpose of bringing them to small venues to share with groups that would not necessarily have access to original, premium art. The Fund bought seven of Don's photos.
READ MORE ON THE NOPA BLOG [Image: Shaker Waterworks, 1833, Pleasant Hill, Kentucky]
---
Renew Your NOPA Membership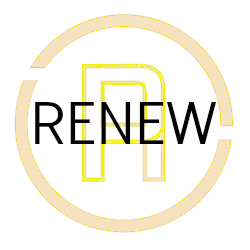 The New Orleans Photo Alliance depends on your contributions to provide dynamic photographic programming, education and funding throughout the Gulf South. NOPA strives to be a cultural stimulus which fosters economic and artistic growth while preserving the rich and diverse photographic culture of New Orleans and the southern region.
Please consider becoming a member today, or raising your membershipstatus! Contact  della@neworleansphotoalliance.org