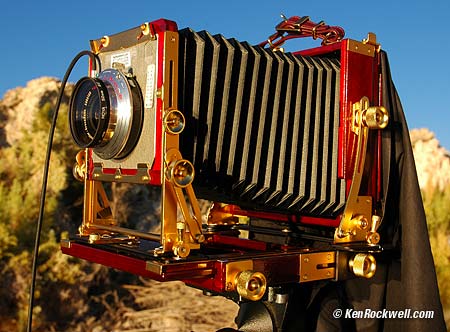 Since the inception of photography, 170 years ago, techniques have changed and processes have evolved but the one constant has been the view camera. From the age of the Daguerrotype to the present age of digital imaging the view camera has been the instrument of choice for discerning image makers.
The New Orleans Photo Alliance is seeking contemporary imagery from photographers using large format view cameras. Steve Simmons, publisher of VIEW CAMERA MAGAZINE and author of USING THE VIEW CAMERA will choose four images each from five different photographers. The five photographers chosen will also be published in a future edition of View Camera Magazine.
The deadline for submissions will be midnight Monday, February 1, 2010 and notification of accepted artists will be Monday, February 8, 2010. Deadline for delivery of accepted work (matted, framed and gallery ready) will be Friday, March 26, 2010. The opening reception will be Saturday, April 3, 2010.
For more information contact Thom Bennett, VP of Programming, The New Orleans Photo Alliance.
Deadline for submissions:
Monday, February 1, 2010, 12:00 midnight
Notification of acceptance:
Tuesday, February 8, 2010
Deadline for receiving accepted works:
Friday, March 26, 2010
Opening reception:
Saturday April 3, 2010 6-9 pm
Exhibition dates:
April 3 – May 23, 2010